PGA Director of Player Development
Indy Academy Membership and Services
Chris Clemens is an Indianapolis native and founded the Indianapolis Golf Academy at Winding River in 2013. Chris is a PGA member with 20 years of teaching experience, a former NCAA coach,  a K-Coach 3D Human Motion Certified Instructor, a Certified Titleist Club Fitter, American Development Model Certification, a Certified Club Performance and Fitting Specialist-Mitchell Golf, and Certified SeeMore Putter Fitter. Chris is an accomplished player with numerous amateur, collegiate and professional victories. "I love to change kids lives and offer a Complete Training Process." I enjoy teaching people to have fun with the game of golf. I believe in being a mentor coach who can teach all levels and offer a place where golfers can find everything they need in a coaching experience."
Coaching + Teaching + Fitness + Fitting + Mentoring + Playing + FUN = Results
I am excited to contribute to student's success, but I credit all your accomplishments to the application of knowledge through purposeful practice and a passionate work ethic.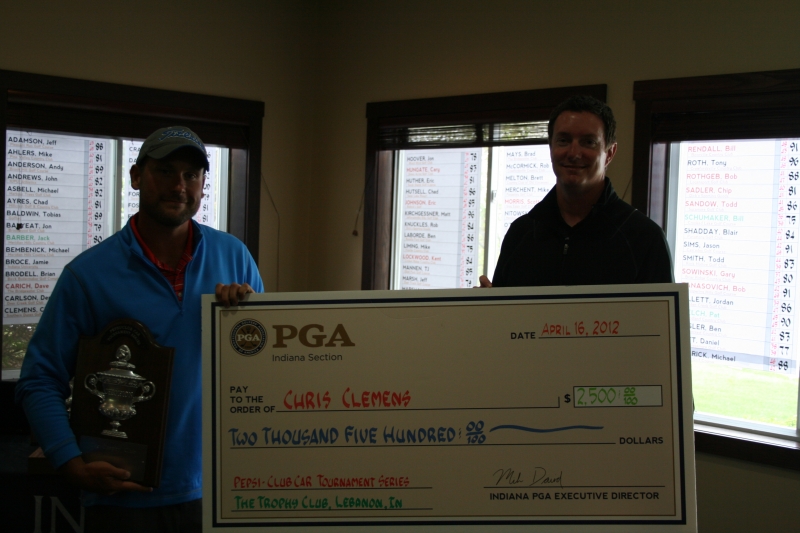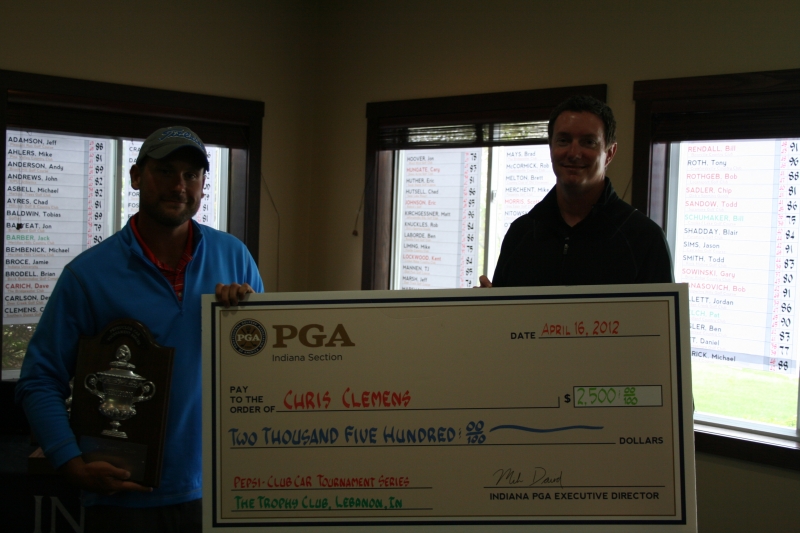 Indiana Amateur Players of the Years

Indiana Junior Master Tour POY

Indy Jr Golf Foundation POY

Indiana Jr Golf Foundataion POY
Indiana Amateur Champion

PGA Jr. League National Finalists

Coached NCAA All-Americans 
USGA National Championship Participants

Over 100 Junior Tournament Victories

Over 600 Personal Best Rounds 
Junior Instruction
I believe in Changing Kids Lives.  Over 80% of Indianapolis Golf Academy students carry an "A" average in school. My philosophy with juniors is to be a mentor coach, teaching them fundamentals and growing knowledge of Their game and the overall game of golf.  However my primary goal of teaching juniors is to teach life skills and strong character traits.  Their success in golf will be a direct reflection of these values.
Junior Golf Course Memberships
Unlimited Range Balls and Golf Course Membership
Beginners
Beginning golf with instruction is the best way to enjoy the game.  Learning fundamentals such as the proper grip and striking the ball solid gets you enjoying the game faster. You do not have to be experienced to come in for lessons. Quite the opposite, beginners tend to be great learners and show tremendous growth from lessons. So whatever your goals are I can't wait to get you started in this wonderful game.
Beginners-Intermediate
30-Min Private Lessons
$50
Advanced
60-Minute Private Lesson
$70
IGA Junior Development Programs 
1-hr per week Semi-Private Session $45/week(Minimum 2 sessions/month)
Weekly Custom Competition Practice $85/month(Required)
Spring

 

March 16 – May 31st. Pick Your One Day per week. Available Wednesday-Friday-Saturday
Summer

 

June 5 – July 31st. Pick Your One Day per week. 

Available Wednesday-Friday-Saturdays

Fall

 

August 1 – October 15th. Pick Your One Day per week. 

Available Wednesday-Friday-Saturdays

Winter

 

November 1 – March 15th. Pick Your One Day per week. 

Available Monday-Wednesday-Saturdays
Instruction designed for beginners teaching an ability to control the ball in short game situations and learning the fundamentals of grip, alignment, balance, ball position & arc control.
Intermediate
Students have learned lasting behaviors & fundamentals. A beginner to intermediate player who can perform fundamentals one their own, on the golf course. The ability to understand ball flight laws, rules, scoring and a preparation for tournament golf is taught.
8015 Mann Road,
Indianapolis, IN 462211
Request Additional Information